Dear Friend,
It would surprise me -
greatly
- if you already know how easily you can make money by selling small reports of less than 15 pages in length...
Not
writing a book that sells at bookstores.
Not
self-publishing a manual through direct mail.
Not
creating a full-length information product.
Not
even writing a 50-75 page eBook.
I'm talking about writing tiny, 7-15 page small reports that
sell like crazy.
Small reports about virtually anything -
Homeschooling
Madden(c) Football
Fishing
Playing Golf
Restoring Mustangs
Youth ministry
Marriage
Small Business
Teaching Sunday School
Skincare
Paintball
Retirement
Living with M.S.
Overcoming Addiction
Fundraising
Discount Travel
And none of them has to be any longer than a mere 15 pages.
Child's play, right?
You can write 15 pages in your sleep - even if you're not a "
writer
". (
Especially with the step-by-step system I'm going to give you below!
)
If you're looking for a good way to make money on the Internet that really does work, then let me explain my completely unique approach to "
small reports marketing
".
But, first, let me break the bad news to you...
Why Most Writers And Ebook Authors Are Working Way Too Hard (And Your Shortcut!) ...
Making money by selling information is nothing new. The problem is, up until now, most people are working
way
too hard at it.
1. Book Writers are working way too hard! Trying to find a publisher can take a long time ... and rejections are hard to take. Self-publishing is often costly and time-consuming. Even getting your book into circulation rarely means any "real" money for most writers.

2. Ebook Authors are working way too hard! Most people who START an ebook never FINISH it. Why? Because writing a 50-75 page (or even more!) manual just isn't very easy.

And, even if you do get it done, you've worked hard at it for an extended period of time. The average ebook author that I've talked to, who actually gets their ebook written, spends about 2-3 months writing it.

3. Information Publishers are working way too hard! The "in" thing to do right now is create huge physical products (DVDs, manuals, binders, the works) to sell at a premium price. Come on, who wants to work that hard when you can make just as much money in 1/10 of the time invested?
Listen, maybe you're not a writer, ebook author or information publisher ... maybe you're an "
opportunity seeker
" just looking for a way to make money. I've got news for you, even "o
pportunity seekers
"
are working too hard!
Think of all the MLMs, turnkey websites, auctions, advertising revenue schemes and so forth that are bombarding you night and day.
Wouldn't it be nice to finally settle on one simple thing to do that works for YOU?!
I don't know about you, but
I'd much rather spend my time visiting with my family, playing tennis and enjoying my life!
You Won't Believe What I Discovered About Making Money Online...
I started writing small reports! Just short 7-15 pages and sold them like crazy. As I continued to write more reports, my customers bought from me again and again.
I realized that that I could write a small report in just a couple of hours and have new sales coming in virtually anytime I wanted to!
Let me quickly share seven reasons why writing small reports can be such a big money-maker for you...
1. HIGH PROFIT. Since your reports will be in "digital" format (I.E. Your customers download them to their computer), there is "ZERO" cost to duplicate. Sell a $17 small report and keep $17! (Less processing fees)

2. QUICK TURNAROUND. You can literally create a small report in one day (8 hours) and can start from scratch (with NOTHING) and actually produce sales in a very short amount of time!

3. EASY TO DO. Creating a small report is very easy to do with my step-by-step system... much easier than trying to write a full-length book or even "ebook". You only need 7-15 pages of content to make money!

4. GREAT POTENTIAL. There is really no cap on how much money you can make this year (and long-term for the remainder of your life) with this business. You can continue growing your info-empire for years to come!

5. FLEXIBILITY. You get to work your own schedule from wherever you choose. Your small report business is completely portable. (Heck, I know people who write from an RV at a campground out in the middle of the woods!)

6. WORLDWIDE ORDERS 24/7 . Everything is setup to take orders automatically, 24 hours a day, 7 days a week. You're not limited like a traditional business is - you're always "open" even when you're asleep! Your web site processes orders from around the world while you're enjoying life.

7. NO EXPERIENCE NECESSARY. You don't need to know how to do anything (other than follow instructions) to build a small reports business. If you're a writer, that's a "bonus", but it's not necessary. Everything is explained in "kindergarten" detail so anyone can follow along.
Who Would You Rather Be?
Who makes more money?
A local bookstore owner or John Grisham? I'm going to venture a guess and say John is the big winner here.
Think about it for just a moment...
A bookstore owner typically makes 30-50% off of every copy of John Grisham's book that he sells in his shop.
John Grisham profits from books sold at hundreds, if not thousands of bookstores out there selling his books!
The writer is the big winner.
It's true, you could be an affiliate for someone else's information products and earn a commission ...
just like the bookstore owner.
Or you could be the writer,
getting other people to promote your reports for you!
If you want to make money writing and selling tiny information products, then
I've got good news...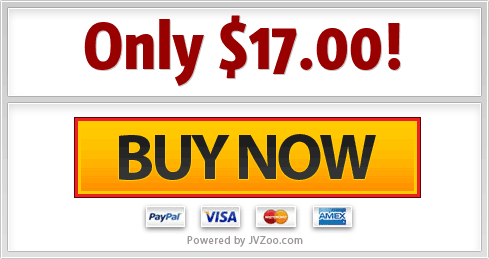 Introducing Digital Product Cash Machines...
In the
Digital Product Cash Machines
online coaching program, everything is broken down into daily action steps for 31 days. Most daily assignments are very quick to complete (
you could easily do 4-5 in one day if you wanted
).
Simply access the program each day and do what I tell and
SHOW
you to do and
in just 31 days
you'll be making money from your very first small report!
Here are just a few things you'll discover...
&nbsp The age-old marketing law that is the basis for earning maximum profit with minimal effort in the information business.

&nbsp 3 simple rules for choosing a red-hot "market" full of eager-beaver, hungry buyers to buy not one or two, but dozens of your small reports!

&nbsp 20 highly-profitable "markets" that are proven to generate revenue in the information business - pick one of these that matches up to your own interests and save yourself time researching - I've done it for you!

&nbsp The only 2 "criteria" you need to consider in selecting a topic to write about for your small report ... you can check these in minutes instead of wasting a lot of time evaluating to find topics of high demand and interest!

&nbsp 7 "idea hangouts" where you can quickly find enough ideas to write your next 10-15 small reports! Note: When you know what to look for, you'll have so many ideas that your toughest choice will be to decide which one to write first!

&nbsp How to use other people's costly research to find out what those most likely to buy from you have the greatest interest in ... without spending a penny!

&nbsp 3 questions to ask in choosing the title for your small report. Hint: Your title is absolutely critical to the success (or, gulp, the failure) of your project and can literally mean the difference between so-so sales and a best-seller!

&nbsp My proprietary P.A.G.E.S. system for brainstorming, outlining and writing your small report - more than teaching you just "what" to write, I'll show you "how" to write faster, easier and better!

&nbsp 5 fill-in-the-blank "content templates" you can use to effortlessly write paragraph after paragraph - even if you don't consider yourself a writer. Hint: These helpful prompts can be worked into any spot of any report.

&nbsp A crash-course in "packaging" your small report including 7 specific pages to include in your content, along with 8 formatting elements to use in designing your pages. Hint: I share everything from creating headers/footers to using indentions and boldface text!

&nbsp The pricing triangle - 3 "rules" to help you choose the price for your small report that makes you the most money ... and how you can have direct and personal influence over how much your customers will spend!

&nbsp How to create a unique sales proposition that makes your small report stick out like ketchup on a white dress shirt! Included are the top two ways to get others scrambling to buy your product now.

&nbsp 20 different ways your small report can be "positioned" differently than anyone else's competing product + 8 case study examples of how to effectively "nichefy" your small report to get extra sales.

&nbsp A step-by-step course in copywriting; there's no need to buy additional high-priced courses (nor hire a pricey copywriter).This complete tutorial walks you through the steps for writing an order-producing salesletter!

&nbsp 5 ways to use preheadlines, 3 keys to your primary headline, 2 ideas for winning postheadlines, 6 ways to introduce your product, 3 ways to prove your results, 3 keys to effective use of bullet lists, 3 rules for creating a call to action, 3 ways to use a postscript and much more!

&nbsp How to get your web site visitors to stop "fence-setting" and place an order with you right now, today!

&nbsp My unique S.E.T.U.P. system: Select a domain name, establish web site hosting, think about the order process, upload your files and prepare for your first order - you'll learn every step in non-technical terms anyone can understand!

&nbsp 8 easy steps to verify your order-process to make sure your customer can visit your site, place an order and download your small report without you having to lift a finger! Total automation!
Just Say "Maybe" And Get Your No-Risk Access To The Digital Product Cash Machines Coaching Program Immediately Below...
Although I'm sure you're chomping at the bit to get started, you might be thinking in the back of your mind, "
what if this isn't for me?
"
Listen, there's no need to say "
Yes
" at this point. Just say "
maybe
". Order
The Digital Product Cash Machines Coaching Program
below. Go through the 31-daily steps and try it for yourself. If it doesn't work for you, then email me back and I'll credit your money back -
no questions asked.
Okay -
so with all that said when you click on the order button below here's what you'll get...
Immediate access to a download page! On the download page
you can access the entire Digital Product Cash Machines Coaching Program, and start learning and implementing immediately!
You will finally have the solution to your problem of never making money online because
I'm giving you my fool proof system!
So don't let another 24 hours go by without making money using my easy peasy methods! You now have
ALL
the answers so
click on the order button below, pay your one time $27 investment, and get started instantly!
SPECIAL BONUS - first 100 people get access to a customer only webinar!