Starting Your Own Profitable PLR Business Is Easier Than You Think When You Know These Profit Pulling Insider Secrets...
Join this intensive 10 day coaching class to get daily lessons, action steps AND personal coaching to start your very own high profit PLR business in just 10 days from right now!
Dear Fellow Marketer,
Imagine this...
You have a 1000-piece jigsaw puzzle laid out on the table in front of you. It looks a little tricky because a lot of pieces seem to be the same color. But you like a challenge so you get started.
Hours pass. Days drag by, then weeks disappear.
You've snapped a few pieces together, but nothing to write home about.
You're getting frustrated.
What started out as fun is now giving you a headache. And it's becoming clear that you may never get this darn puzzle finished.
Wait, it gets worse...
Now you find out the puzzle pieces are from 10 DIFFERENT jigsaw puzzles! No wonder you're not making any progress. This puzzle isn't going to go together no matter what you do!
Sounds a bit like trying to learn online marketing, doesn't it?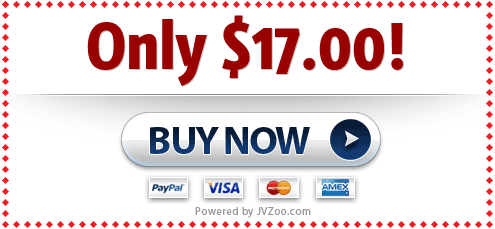 You get 10 different ebooks from 10 different marketing experts and
none
of the pieces fit together. That's because you're not working from ONE clear blueprint. And so you struggle for weeks and even months trying to make sense of it all.
You spin your wheels and get frustrated because you can't seem to make this online marketing thing work.
It's NOT your fault.
Truth is, it's impossible to make money online if you don't have all the pieces of the online marketing puzzle. It's even harder if you're trying to piece together this puzzle using multiple sources of information.
Fortunately, there's a solution...
Introducing The Rapid PLR Cash System... An Intensive Step-by-Step Coaching Class That Will Have You Actually Creating and Marketing Your Very Own PLR Product in Less Than Two Weeks!
That's right... When you enroll in this online class today, you'll find out how to create a private label rights (PLR) article pack that you can sell to other marketers and make money from it over and over again!

The goal is for you to actually create the product, set up your site and start promoting it for a profit - all in less than two weeks!

How is this possible?

Because this class comes with daily lessons, action steps, and personal email coaching from me!

I'll tell you exactly what to do each day to get your business up and running.


Simply put...

With this much personal support you can't fail!

Just look at what you get:
10 step-by-step daily lessons teaching you how to create and promote your own PLR article package. These lessons are easy to read, easy to understand and easy to apply so you can start making money quickly!

Daily action steps and assignments so that you have your own PLR product in hand in just 10 days!

Personal daily coaching, so anytime you need help I'm right there for you!
Right about now your eyes should be lighting up as you realize what I'm offering here. Yes, in just 10 days from now you're going to finally have your own PLR product. And yes,
you're going to have your very own business selling PLR content!
Take a look at all the tips, tricks and secrets you'll learn starting
TODAY!
You'll Find Out How to Set Up Your PLR Business From Scratch... Even if This is Your First Online Business Venture!
Take a look at what you get:
3 tips for ensuring you pick the perfect domain name.

You'll find out which web host to use and how to quickly link your domain name to your new host.

How to get your site created fast - without you doing any of the work yourself!

You'll get a download page template - no struggling with trying to figure out what to include on this page.

You'll get the simple 4-step instructions for how to upload your web pages (it's easier than you think).

Exact step-by-step "no guesswork required" process for creating your "buy now" button.

The 5 things you must test before your site goes live -do this and you'll avoid a flood of angry emails.
You'll Have Your First Sellable PLR Product Finished Before the Class is Over!
Yes, every day for 10 days you'll complete an action step that will take you through the entire process of researching hot markets and creating your very first PLR product - a set of in-demand PLR articles!
Here's even more I'll be teaching you...
The greatest secret to finding a hot niche so you get the most people buying your PLR product!

A quick and simple way to determine what topics to include in your PLR articles - get this right and you'll have an in-demand product!

A template outline you can use for your first five PLR articles - who knew product creation could be so easy?

3 research tips you can use to create a high-quality, in-demand product.

How to create eye-catching article titles that impress your customers... and their readers!

15 templates you can use to quickly and easily create your article titles - no thinking required!

2 special tips for creating better articles, (Hint: This leads to satisfied customers who'll buy from you again!)

You'll get 5 example articles that will show you exactly how it's done - no guesswork required.

You'll discover a surefire way to make sure even the "skimmers" read and enjoy your articles.

You'll find out which two questions you must ask yourself before writing an article - do this, and you'll have an audience sitting in rapt attention.

Want your readers to hang on your every word? Then use my 3 surefire tricks for engaging your audience.

Use these 2 ways to spice up your writing and you'll instantly create a better product!

You'll get two keys for quickly boosting the value of your PLR product. (Hint: A higher perceived value means more sales for you!)
You'll Get a Complete Sales Letter Template - Just a Few Tweaks and You're Ready to Roll!
You don't need to pay thousands for a copywriter to create your sales letter or struggle to do it all yourself!
Here's what you get...
My top secret strategy for creating profit-pulling sales letters - lots of marketers completely overlook this one crucial step!

The 5 things your sales page must accomplish -miss any of these crucial elements and you can kiss your sales goodbye.

A complete, "no brainwork required" sales letter template. Yes, you get to swipe it and use it to sell your own PLR articles!
Lots of Traffic = Lots of Sales. Here's How to Get Your Offer in Front of Cash-in-Hand Customers...
Even an awesome product and a great sales letter don't mean much if no one is around to see them. You need targeted traffic, and fast.
And I'm going to teach you all of this to get it!
You'll discover a quick way to launch your product on one of the internet's biggest and most popular marketing forums!

Plus you'll find out how to use forum marketing across the web to put your offer in front of thousands of prospects!

You'll discover a simple two-step process for getting JV partners - you'll even get a JV proposal template to swipe and use!

You'll find out the easiest way to get an army of marketers eagerly promoting your PLR offer for you!

Plus you'll learn tips and tricks for blogging, getting traffic from Google and more!
Plus You'll Get a Bonus Lesson: Growing Your Business into a Large-Scale, Profitable Operation!
If you want to turn this little money-maker into a full-time business, then you'll need to discover my three keys for turning your start up business into a profitable long-term venture!
And that's exactly what you'll discover inside this bonus report.
By The Time This 10 Day Class is Over, You'll Have Your Own PLR Product And A Blueprint That Shows You How to Sell It!
Let that sink in for a minute.
See, this isn't some ebook that forces you to figure it all out for yourself. This isn't some overwhelming collection of marginally related materials that makes you feel like you're trying to put a jigsaw puzzle together. And this isn't a "
passive absorption
" class where you read the materials but fail to take action.
Instead, this is a 10 day, step-by-step class with personal coaching.
This is a hands-on, "
take action
" class. Every day you'll get an assignment. And if you complete each assignment, you'll end this class with a product - and you'll be well on your way to a profit!
I'm Putting My Money Where My Mouth Is!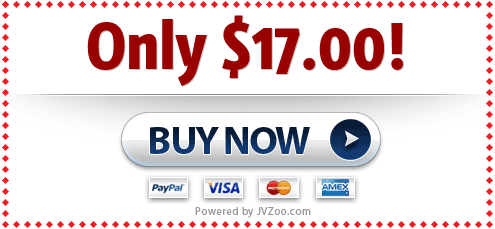 So I know what's on your mind...
Okay... I'm In! How Much To Jump On This Right Now?
The short answer:
Less than you think.
If you've looked into my personal coaching offers, then you know my expertise doesn't come cheap. My regular rates range from $500 for a one-hour phone consultation to $1997 for monthly email coaching. And my other coaching classes range from $497 to $1497.
So you'd expect this class to cost at least $497 too. And you know it would be worth it, because it's hard to come by a class at this price that includes both personal coaching and you ending the class with your own fresh, in-demand product to sell.
So here's the good news ... I'm going to knock $470 off my regular class prices, so you can get in for just
$27
if you act today.
But here's the catch...
You gotta act FAST if you want in, because I can only accept a limited number of students into this class.
You see, I simply can't make this offer available to everyone. That's because I do all the coaching personally. I don't hire "
apprentices
" or "
interns
" to coach you, because you deserve to learn directly from me, the expert.
That means this class is strictly limited!
This is a good deal, so I expect these seats to go fast.
Listen, if you're serious about starting up your own PLR business, then you know these bonuses alone turn the
$27
tuition fee from a good investment into a "
can't miss
" GREAT investment. And that's why you need to join now so you don't kick yourself later...
Just click the order button below, pay your one time tuition fee, and get started immediately!